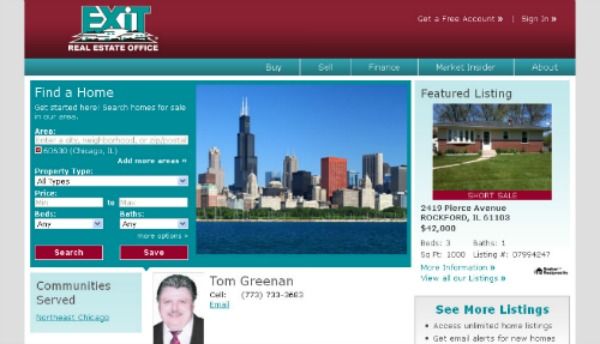 Click on the image above to search for Homes/Condos

How To Spot A Buyer's Market



Despite national stats that indicate otherwise, there are signs of a slowdown in some markets around the country as the inventory of new and existing homes increases.
As homes stay on the market longer, new home builders can feel pressure to reduce prices as they cannot afford to sit on unsold inventory. Eventually this downward pressure on prices could trickle through to the existing home sales market. With existing home prices still increasing at 4.8% over the year, any downward pressure on prices is more likely to lead to a leveling off of the price gains as opposed to actual price declines. Exceptions to this could be areas that have experienced more significant gains over the past two years. These hot markets may actually see a decline in prices as inventory builds.
How To Spot A Slow Down
Don't wait for the stats to be published to decide if you are in the midst of a market slowdown. (Most stats lag the market by at least three months). Here are some tell tale signs your market is slowing down:
The number of homes on the market is significantly higher than the same period last year.
You have more than six months of inventory on the market. (The number of homes for sale divided by how many homes have sold over the past year, multiplied by 12 equals the number of month's supply).
Properties remain on the market longer than you would expect.
Sellers are offering price breaks on competitively priced homes.
New-home prices begin to fall.


Inventory levels are the best sign of a buyer's market since real estate is an almost perfect supply/demand model. Ask your Home Investor Specialist to give you monthly updates on the inventory supply situation so you can spot a slow down before it impacts prices.
If you are selling, this will help you to aggressively price your property before everyone else drops their prices, and if you're buying, you can start looking for bargains from "must-sell" owners who are having trouble selling. (Must-sell owners include people who have already moved out, divorcees, estate sales, people in pre-foreclosure and owners who risk losing their new purchase if they do not sell their existing home).
How To Sell In A Buyer's Market
If and when your market turns from a Seller's market to a Buyer's market here are a few tips to follow:
Use a Realtor / Home Investor Specialist to sell your properties because you must get maximum exposure to as many buyers as possible to get the best price.
Under price your property to create an artificial seller's market. Aim to price no more than 5% below market value. You will attract more buyers and be the pick of the crop. The result should mean you sell faster and probably for a higher price than if you to start high and reduce.
Put the extras in. Don't skimp and leave out finishing touches to the property. It's a more competitive market where the property must sell itself against many other available homes. You can't expect buyers to fall over themselves to snap it up in a buyer's market.
Be flexible. Buyers will want to negotiate terms. Be as flexible as possible while locking in your buyers.
Avoid buyers with homes to sell. Any buyer with a home to sell is not really a qualified buyer. They might never sell their home at a price that would allow them to buy yours. If you have a buyer with a home to sell, follow the tips below
Home Sale Contingency Tips
Have your Realtor list the buyer's home for sale.






Have your Realtor verify the asking price for the Buyer's home is realistic.






Add a "Hubbard" clause to any Offer or Purchase and Sale agreement from the buyers. The Hubbard clause stipulates how long the buyers will have to sell their home and what happens in the event you receive another acceptable offer to purchase. (Talk this over with your Realtor and/or Attorney).



Continue to market the property even after accepting an offer if the offer is contingent upon another sale (check with your Realtor regarding local laws).




Buying In A Buyer's Market
As an investor buying in a market with too much inventory you know you have more properties to choose from. However, beware of assuming prices will increase. In a buyer's market, the best bet is to ensure you can still make a profit even if there is a ten or fifteen percent decline in prices.
This means that you will not be able to buy and hold for three months and reap a windfall profit. However, you will still be able to buy, remodel and sell for a profit.
When you are remodeling you are buying a house that other buyers have already rejected (which is how you can buy it 20-50% below market value) and transforming it into a property that is appealing to the same buyers that would have rejected it before. You make your money when you buy it well below market value so you can remodel it and sell it at 2% to 5% below market value for a quick sale.